Photography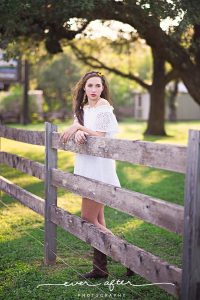 Bracken Village is a very picturesque country venue for photography and hundreds of professional and amateur photographers use the Village every year for the setting for their photo shoots. To ensure you are aware of when the Village is open for photography and for us to know who is on the property we require a Photo Permit for all photography.  The gates open and close at different times during the week for photography!  The cost for a Photo Permit is $10 per day for a single photo session.  The cost for multiple clients scheduled for photo sessions on the same day is $10 per client.
Permits can be purchased two ways:
You can pick up a permit in person at Country Gatherings — Building #20 — when it is open.
Permits can be also purchased by phoning 210-651-6935 and providing credit card information and an email address.  We accept all major credit cards.  A permit will be sent to your phone or computer by email and a charge will be placed on your credit card through Country Gatherings.
The Photo Permit contains the following rules of courtesy:
Photos may be taken at any unoccupied house or building, along the fences, at the Gazebo, or on the common grounds.
If you wish to utilize the porches or yards occupied by a shop or business you must get permission from that shop or business.  There will be no additional charge by them if permission is granted.
We ask that you do not rearrange merchandise, fixtures, or landscape.
We ask that you are considerate of shoppers, shopkeepers, and property.
Please make sure you take all belongings and trash with you.
Photography may take place anytime on your day of the permit provided that the front gates to the Village are open.
THE LAST SHOPKEEPER OR BUSINESS OUT AT NIGHT WILL LOCK THE GATES!  You are responsible to see that you are out of the Village or you and/or your vehicle will be locked in!
No jumping over the fence when the gates are closed.  You will be trespassing on private property.
Bracken Village, Ltd. is not responsible for accidents, injury, or loss of person or property during your stay.