About Us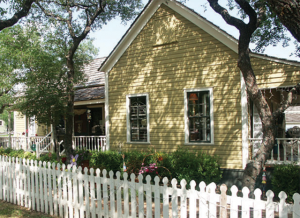 Bracken Village is a tasteful restoration of a turn of the century community nestled on Nacogdoches Road (FM 2252) north of Loop 1604 just north of San Antonio. Nacogdoches Road is one of the oldest roads in Texas and now is the "El Camino Real de Los Tejas" – a National Historic Trail.
Bracken Village restores the look and feel of life in southern Comal County a century ago and preserves the dying history of the rural German farmer. The houses, barns, and outbuildings are the rare survivors of a sprawling urban San Antonio.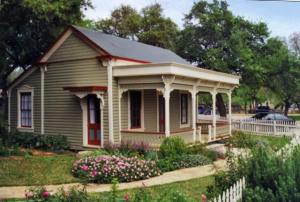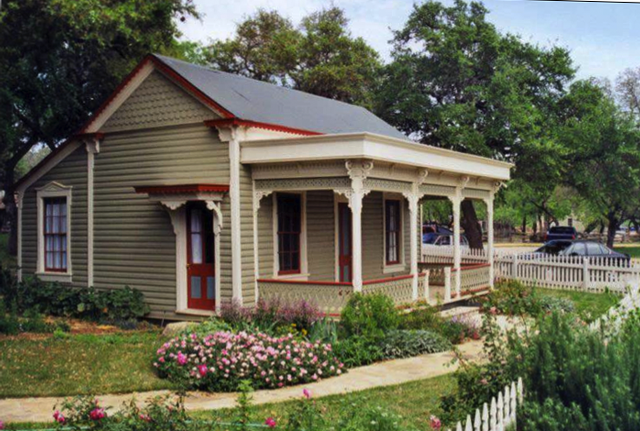 The setting of the Village is the original Wiederstein-Burkhardt farmstead. The little Wiederstein house and a part of the carriage barn was built about 1883. The Burkhardt home was build about 1903 along with the big barn, tool shed, wash house, chicken coops, and out buildings. Historic structures have been added from neighboring farms and ranches. There is a house built in downtown Bracken by the Great-Northern & International Railroad. These added structures date from the 1860's to the early 1900's and have been faithfully restored using salvaged wood and then dressed in historic colors and nested in beds of native roses and plants to accent their beauty.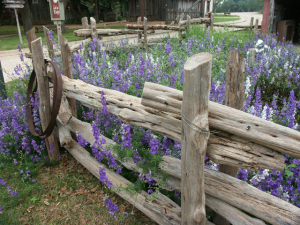 Bracken Village has now become the home of shops full of home decor and gifts, antiques and collectibles, seasonal decorations, clothing and accessories, jewelry, art, crafts and classes, fitness, massage, service providers, and goodies to eat — and many more neighbors are moving in! It is more than just a place to shop — it is a place to experience the friendliness of an era that has passed us by.